The Dermalogica Facial Range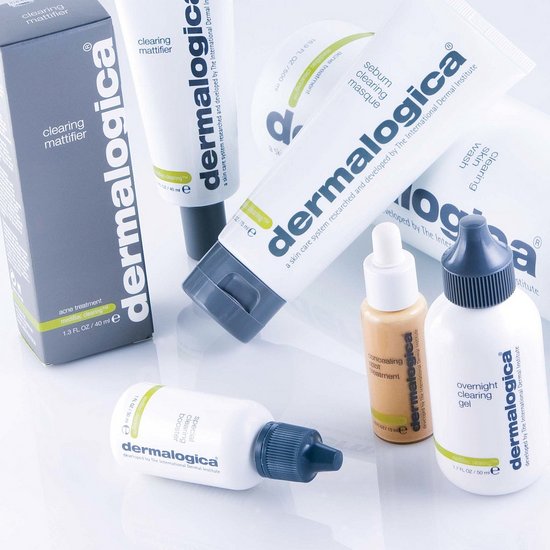 For over 20 years the Dermalogica philosophy, that looking good is a product of skin health. Every product is formulated with the purest, finest ingredients avialable, all of which help improve and sustain skin health and integrity. So, lets dive into our amazing treatment line up and we are sure that you will love it and so will your skin .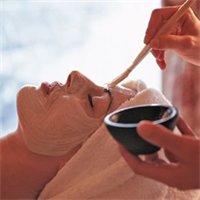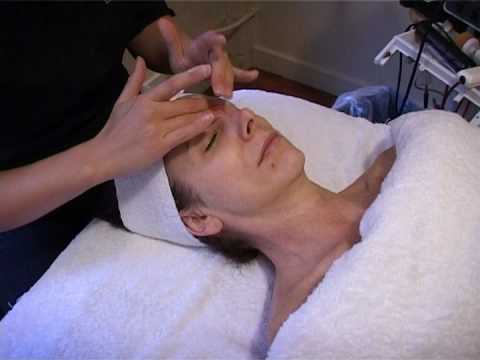 Classic Facial - 60 min treatment 78892

This is a revitalising facial. It begins with a deep cleansing, followed by a gentle peel to reveal smooth glowing skin. The replenishing masque and nutrient rich moisturiser hydrate, protect and help restore the natural balance of your skin.

Express Skin Care - 30 min treatment

In a hurry then an express facial will be exactly what u need. Brightening and revitalising your skin with an express cleanse, exfoliate, mask and moisturiser.

Medi-Bac Clearing - 60 min treatment

This facial works to treat, clear and pevent adult acne while addressing the needs of adult skin. It controls acne without comprising skins integrity, which means skin is constanly clear and healthy. Each poduct contains unique acne fighting and clearing ingredients, is designed to be layered upon the skin to provide around the clock, maximum control of acne.

Chroma White Facial - 60 min treatment

Accelerate brightening, improve skin tone, enhance skin clarity and create fresh and healthier appearence with this facial. Powerfull exfoliants smooths skin and slough off dulling surface cells, helping to minimize the appearence of sun and age spots. Botanical extracts help treat and prevent cellula discolouration that helps smooth fine lines dryness lines, improvews barrier protection, nourishes skin and shields against further enviromental damage.

Age Smart Facial - 75 min treatment

This powerfull treatment provides visible results for pre-matue ageing, dehydrated, sun damaged and devitalised skin. Give your skin a revitaling boost with this treatment designed to help firm, smooth, nourish, regenerate and energise while controlling the biochemical triggers that lead to skin ageing.

Age Smart Flash - 25 min treatment

Resurface and brightens the skin to help diminish the appearance of fine vines and improve elascitity. Hydroxy acids removes dulling surface debris to help reverse the signs of ageing.

Eye Rescue - 25 min treatment

Its time for brighter, firmer eyes. Our unique blend of peptides, firming protiens and therapeutic vitamins combine to sooth irritation and revitalize tired eyes. Gentle exfoliation will remove debris, while a calming masque help sooth tired eyes.

Lip Renewal - 25 min treatment

Always be remembered for full lips and a healthy smile with this soothing conditioning treatment for an area that is often ignored - "the lips" . Infused with hydration, lips will be full, plump, smooth, conditioned and restored for a healthier looking smile.

Rapid Spot Clearing - 25 min treatment

Expedite zone - specific breakout clearing with extensive cleansing and ingredients to clear sebum and impactions. This also helps skin recover from inflammed lesions.

Blackhead Relief - 25 min treatment

This is a great treatment for clients looking to clear current breakouts and prevent future breakouts.

Men?s Skin Fitness ( oily, congested & breakouts ) -30 min

Does shaving bring about the worst in your skin? This treatment helps recover from current damage while cleansing, clearing, soothing and calming skin. We also offer pre-shave, shave and post-share homecare to help maintain results.

Men's Skin Fitness (inflamed, sensitised & irritated skin ) - 30 min

Often a mans facial skin health concerns stem from shaving. This treatment helps recover and prevent further damage to skin.

Hand Repair - 20 min treatment

The first part of the body that shows the signs of ageing are our hands. This treatment helps recover and protect future damage to them. It includes maximum strenght exfoliation and deep moisturising benefits after a soothing parafin bath that leaves you with ultra smooth hands.