The Dermalogica Body Range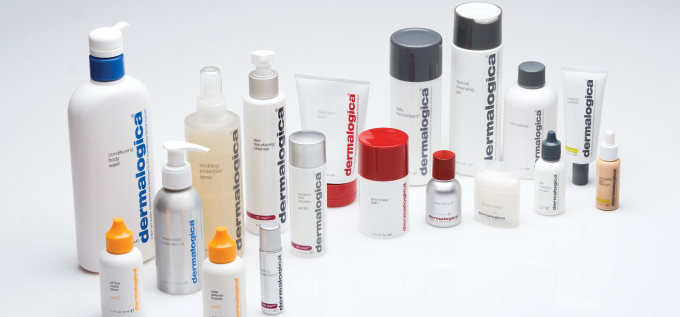 Welcome to a new way of thinking about body treatments. Body treatments encourage skin health, provide the results you want to see and feel instantly great. Our body treatments are designed to revolutionize your treatment and change the way you think about body treatment.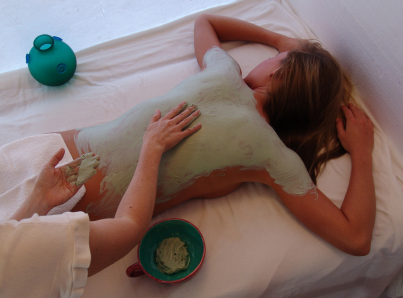 Mineral Salt Scrub Therapy - 40 min treatment
This mineral salt scrub therapy polishes skin to a soft glow while providing critical hydration and nourishment the skin needs. It exfoliates and dissolves dead skin cells and is suitable for all skin types. This treatment can be customised to relieve stress or energise.
Body Foliation Therapy - 40 min treatment
This body treatment is ideal for those with sensitive or prematurely ageing skin. Give your skin the customised exfoliation it needs coupled with the warming sensation it craves! It gives your skin a gentle, yet effective exfolliation that whisks away dead skin cells, brightening skin and helping reduce the appearance of sun spots and hyperpigmentation. This leaves your skin feeling smoother, silky and healthier.
Nourishing Sea Mud Therapy - 45 min treatment
This body treatment acts as a cleaning and detoxifying treatment that stimulates circulation while smoothing skin with wrap therapy. It is suitable for all skin conditions and promotes skin nourishment. It also helps to draw out impurities, stimulate circulation smoothens skin.
Mud Massage Therapy - 45 min treatment
A unique and exotic treatment that delivers the ultimate in skin conditioning while detoxifying and cleansing with this stimulating treatment.
Power Recovery Therapy - 40 min treatment
An intense wrap therapy dedicated to feeding your skin with the nourishment it craves. It hydrates and stimulates blood circulation to promote healthier skin and provides antioxidant protection. Its ideal for those suffering with the signs of premature ageing, dry, sensitive and irritated skin.
Thermal Touch for Hands & Arms - 35 min treatment
Idea as an add on treatment or stand alone treatment for clients needing extra attention for their hands and arms. Your arms and hands will meet their relief with this thermal touch treatment that includes paraffin. This customized treatment is designed to cleanse, exfoliate, hydrate and condition the hands and arms so they are smoother, brighter, healthier and refreshed.
Thermal Touch for Legs & Feet - 35 min treatment
Its time to give your lower legs the attention they deserve! Cleanse, exfoliate, hydrate and moisturize for healthy, revitalized skin and for tired muscles that are ready to take on the day. This treatment is an ideal add on to your deluxe pedicure.
Thermal Touch for Back - 40 min treatment
De-stress your muscles and cleanse the skin of impurities with this purifying and relaxing back treatment. A deeply cleansing scrub sloughs off dead skin cells, readying skin for the removal of toxins. Your hardest part to reach will be cleansed, polished, hydrated and refreshed!

Thermal Touch for Scalp - 30 min treatment
Dont stop at the neckline improve the health and appearance of your scalp. This treatment is great for all scalp conditions that help repair damage brought on over the years or from recent exposure to the elements with intensely hydrating and nourishing ingredients. This is a great add on treatment that can be performed during your facial treatment.